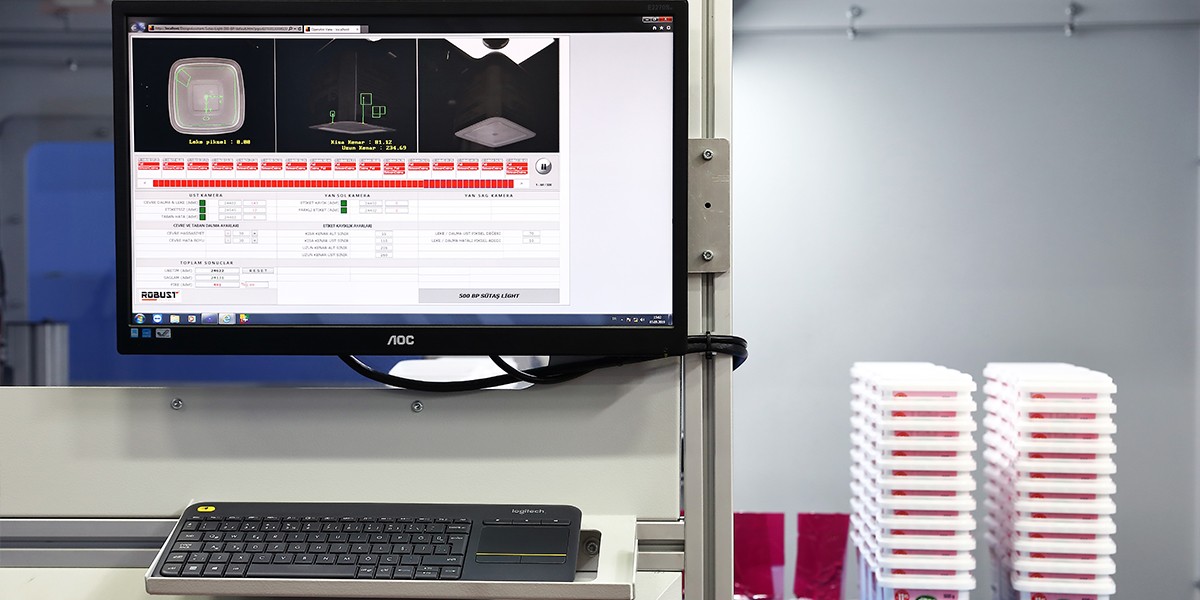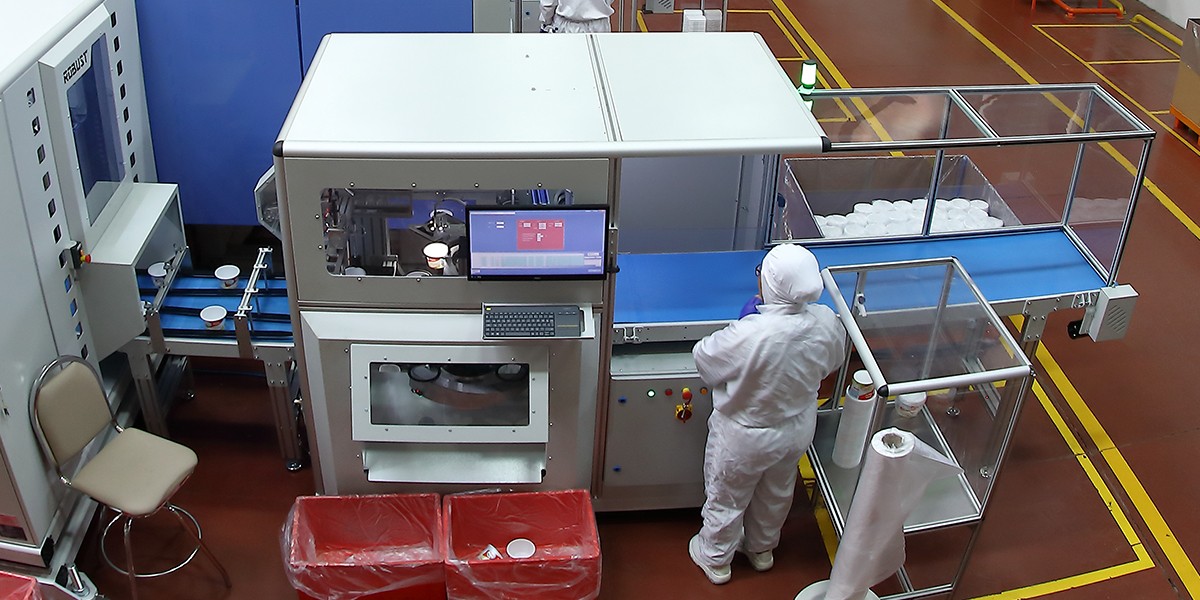 Visual Control System
Injection problems of plastic packaging often happen at random and result in plastic defects & IML problem which are highly undesirable and often result in complaints. To avoid such problems, a machine vision control system is widely used in plastic industry for visual inspection, process control, parts identification and robotic guidance.


Vision control system can be integrated in to the automation or in IML robot system of injection moulding machine. It supports the fastest cycle time, and catches typical defects related to the IML process, such as label offset, angular rotation, print errors, label identification and bad injection mouldings. It is performing the vision control on plastic containers, buckets and lids. Also, it helps stacking of the products in easier way after IML process in the injection machine.
Visual Control System (VCS) technology is revolutionizing the world of in-mold labeling (IML) plastic packaging. At Teknika Plast, we utilize Visual Control System (VCS) technology to ensure the highest levels of accuracy and consistency in our IML packaging production. Visual Control System (VCS) technology uses advanced camera systems and image recognition software to detect and correct any defects or inconsistencies in the packaging design or labeling process. This not only ensures that every product meets our strict quality standards, but also reduces waste and improves efficiency in the production process. With VCS technology, we are able to offer our customers the highest quality IML plastic packaging that is both visually stunning and highly functional.


Trust Teknika Plast for your IML plastic packaging needs and experience the benefits of our cutting-edge VCS technology today.